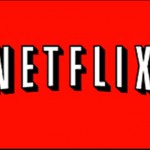 Netflix continues to annoy me; and I'm not even a member anymore. My wife and I canceled our account earlier this year when Netflix announced their price hikes on their DVD and Streaming subscriptions. I had thought about just canceling the Streaming subscription because the titles available sucked, especially compared to what we could get on HBO/Cinemax/Showtime, but I was just overly annoyed so I gave them the boot. We weren't alone as thousands of subscribers punted on their Netflix subscription. My mother on the other hand, kept her subscription.
She lives alone and having access to movies to watch, especially during the winter, was worth the price she paid. This year for Christmas (hopefully she's not reading this in case I figure out how) I wanted to get her a year long subscription to Netflix. I figured it was a gift not only she could use, but she'd enjoy. When I went to Netflix's site though, all I could see where subscriptions to their streaming packages. It would cost $99.85 for a full year to their subscription service. Ok, great, $100 for crappy titles on-demand. No DVDs. Not even the option to gift the DVD subscription and not streaming.
Now, I could be totally off base here and their streaming service could be 1,000 times better than it was, but I haven't had anyone tell me, "Bill, get Netflix! Their Streaming is awesome now!" If someone had, I'd probably at least check it out for a month. But no, no evidence of that. So my deal here is why would I spend $99.85 on something that I'm not convinced is of value as a gift? Why wouldn't Netflix offer both as gifts? I understand that streaming is the wave of the future, but until you can get every title on-demand, it just doesn't seem worth it. What do you think?